A local program that encourages Denison small businesses to ramp up their ability to meet the increasing demand for online shopping, transactions and delivery has garnered recognition from state and international economic development organizations.
The Denison Development Alliance (DDA) won a Gold Rank in the Business Retention and Expansion (BRE) Initiatives from the International Economic Development Council (IEDC) for its Ecommerce Accelerator Incentive project. The honor was presented at an awards ceremony Oct. 6 during the IEDC Annual Conference.
The same program also won a Community Economic Development Award for Exemplary Achievement from the Texas Economic Development Council (TEDC) for Resilience and Recovery in Economic Development. The honor was presented to Denison Mayor Janet Gott, City Manager Greg Smith, DDA President Tony Kaai, DDA Vice President William Myers and Main Street Director Donna Dow at the TEDC Annual Conference Oct. 14.
This program began in response to Texas Governor Abbott's March 19, 2020 COVID 19 emergency declaration and lockdown order. The City of Denison Main Street, Parks and Recreation, DDA and Denison Chamber of Commerce responded by contacting businesses to understand their COVID-impacted needs then the City began working on programs to help.
Shortly after reading an April 9, 2020 National Main Street Blog "The Impact of COVID-19 on Small Businesses" and an April 7, 2020 New York Times article "Tiny Digital Businesses Play Key Role in Local Economics," Denison Main Street and DDA began focusing on ecommerce as a solution. The New York Times article led DDA to GoDaddy's Venture Forward March 31, 2020 Report "The Surprising Impact of Everyday Entrepreneurs" that provided data showing ecommerce promoted higher levels of economic prosperity and that "adding one highly active venture per 100 people in a country increases household median income gains by $331 on average." Unfortunately, few local businesses had websites with true ecommerce capabilities, and all were facing severely limited storefront sales. DDA knew they needed to establish a program encouraging ecommerce to foster business sustainability and complement brick-and-mortar sales.
The result was the Ecommerce Accelerator Incentive matching grant program which has assisted 20 businesses. To date, businesses that have completed the program include Monsters on Main, Riverside Gifting, Pop Around the Corner, CJ's Coffee Café, Sparrows Gallery, Zelda Rose Boutique, Vintage Mercantile, Book Rack and Totally Addicted. Ecommerce program improvements still underway include 2 Chicks Home and Market, 410 Collective + Coffee, Avert 360, Blonde Bombshell, Frank & Lola's Bohemian Tacos, Frut-titas Denison, L & G Fashion, Spiffy Spa, The Desk and Easel, The Hangin T and Zig Zag Galleries. The first business to complete two phases of the grant program is Pop Around the Corner.
Mayor Gott said, "This effort would not have been possible without the commitment and investment made by these local businesses. Adding Ecommerce was not easy for any of them especially during this pandemic. They have stepped up to the challenge and invested hundreds of hours and thousands of dollars to strengthen their businesses. We are proud they are in Denison."
Each business works with consultants they select to develop their unique ecommerce plan which the grantee then has six months to implement. This has generated a wide array of ecommerce related improvements including online sales, contactless payment, online reservations, photography, shipping process upgrades, inventory management, digital marketing and more. In addition to adding online sales, businesses have reported increased (or record) in-store sales, first-time-ever international sales and better customer engagement as results.
"It has been interesting seeing Denison businesses diversify with ecommerce during the impact of the pandemic," said DDA Board Chair Brett Evans. "Recognition of these businesses and this program at the state and international level shows that Denison small businesses and our local government is among the most innovative and aggressive. The results of this program will benefit these businesses and the City of Denison for years to come."
In presenting the IEDC award 2021 IEDC Board Chair and Invest Buffalo Niagara President/CEO Tom Kucharski said, "We're incredibly honored to recognize the outstanding organizations that received this year's Excellence Awards. This year, more than ever, has presented opportunities to innovate, impact and progress the cities, neighborhoods and communities around us. Each of this year's recipients represents the best of the economic development profession and exemplifies the ingenuity for fellow economic developers to aspire to in the years to come."
"Our Community Economic Development Award is one of the ways in which our organization honors the excellent work done by our communities, their leaders and their economic development professionals," noted Greg Sims, 2021 Chair of the TEDC.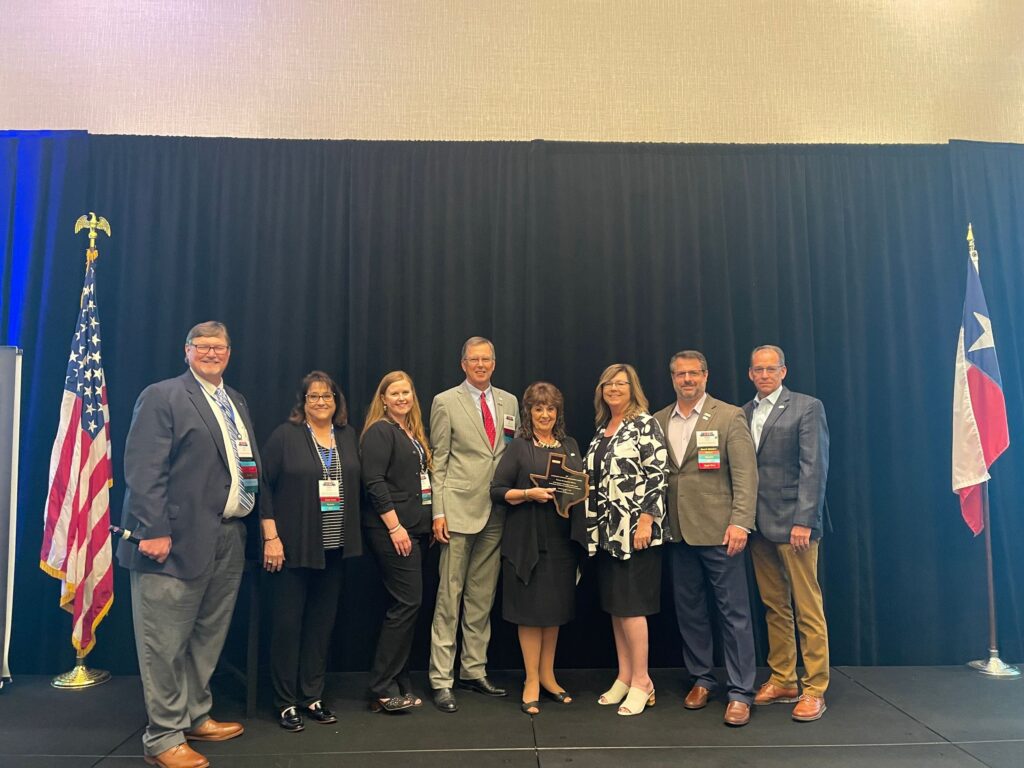 ###
Learn more about the Ecommerce Accelerator Incentive
To learn more about the Ecommerce Accelerator Incentive or to apply to participate in the program, click here.
KTEN News coverage: Denison Retailers get a boost from ecommerce program