Higher Education & Educational Attainment
While Denison Independent School District has a strong history of excellence in the classroom, three nearby colleges and universities create an easy pathway for citizens to pursue academic degrees, learn hands-on technical skills, maintain professional credentials, or learn more about a hobby or interest. 
Educational Attainment
Access to education paves the way for an educated workforce.
Loading..........
The Data is Not Available
Source: ESRI Denison – Educational Attainment July 11, 2023
Local Colleges and Universities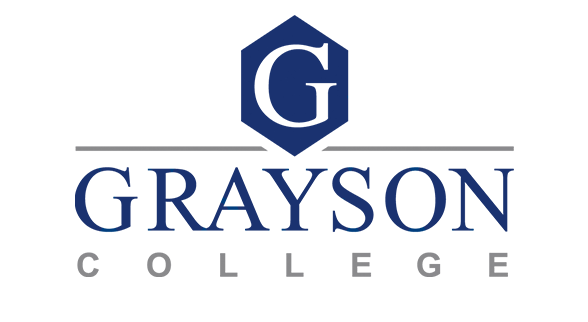 Grayson College is a two-year community college with a proud tradition of delivering higher education designed to meet the educational goals of a diverse set of learners. The academic, technical and continuing education programs and curriculum provide students with skills and knowledge that transfer to universities and/or helps them join the workforce. Whether you want to work toward your degree, make yourself more marketable, or sharpen a few skills, we can help you get there. Helping students be successful and helping build a quality workforce has been Grayson College's role in the region for more than five decades. GC offers classes on its Main Campus in Denison, a West Campus near North Texas Regional Airport, the South Campus in Van Alstyne, and Online.
Start at GC and complete your degree at a university. Articulation agreements are formal agreements between two colleges or universities, usually for a specific program or degree. Grayson College has articulation agreements with many colleges and universities, and most offer online degree programs. 
Dual Credit programs allow high school students to earn college credit while completing required high school courses, thus earning students credit it both institutions. Hundreds of students in the county take advantage of this articulation agreement to get a head start on their college degrees. Students may enroll in academic courses and/or technical courses.
Enrollment
Approximate number of credit-seeking students attending Grayson College each semester.
Approximate number of students attending Grayson College in continuing education or non-credit courses.

Southeastern Oklahoma State University
Southeastern Oklahoma State University (SE) provides an environment of academic excellence that enables students to reach their highest potential. By having personal access to excellent teaching, challenging academic programs, and extracurricular experiences, students will develop skills and habits that promote values for career preparation, responsible citizenship, and lifelong learning. SE is located in Durant, OK, an easy half-hour drive from Denison.
The major emphasis at Southeastern continues to be a quality undergraduate education. The University offers an array of baccalaureate-level programs that prepare students for a changing society. In addition, selected graduate level programs are provided to serve the needs of the region. In fulfilling its mission, Southeastern fosters the region's cultural opportunities, economic growth, environmental quality, scientific and technological progress, as well as social and personal well-being.
Enrollment
Approximate number of students enrolled at Southeastern Oklahoma State University

Austin College is a small, private Liberal Arts College celebrating over 165 years of preparing young minds for the world. Come experience the Austin College community and its beautiful 85-acre campus for yourself. Austin College invites you to experience an innovative approach to a liberal arts education. With a student to faculty ratio of 13:1, this distinctive college offers an experiential learning environment with legendary teaching. AC is located in nearby Sherman, TX.
Enrollment
Approximate number of students enrolled at Austin College