Local Access to Quality Schools
Denison Independent School District
DISD Excellence and Growth
Newsweek has repeatedly ranked Denison High School in the top 4% of high-performing schools in the nation. State-wide rankings and scores reinforce the excellent education that is happening in our district. And U.S. News and World Report has—for the 17th consecutive year—ranked DHS among the best high schools in the nation.
A recent $80 million bond built a new high school campus and renovated all existing elementary, intermediate, and middle school campuses. In Fall of 2014, Denison became the proud home of one of the most sophisticated and beautiful high schools in the State of Texas. Set atop a hill with panoramic views in all directions, the new Denison High School continues to offer a top-quality education in a facility that is reflective of the community's DENISON PROUD! spirit. In 2019 the community supported an additional $20.8 million bond to expand Mayes and Hyde Park Elementary Schools to address significant growth and provide relief from overcrowding.
In summary, Denison schools are among the best in Texas, the result of a unique school-community partnership that ensures an educational experience that is exciting, engaged, collaborative, and interactive…a partnership that provides all Denison children with a firm foundation for excellence in education and in life.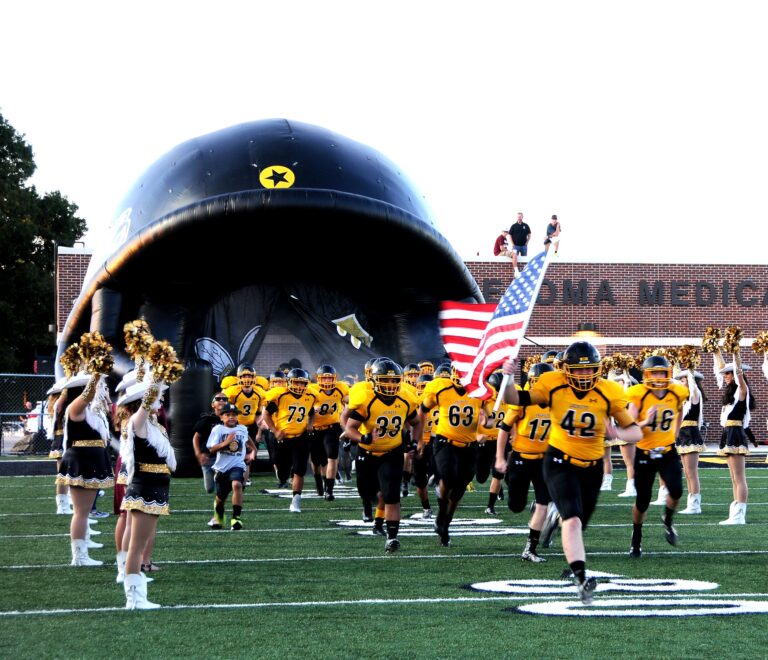 DISD Programs
Denison schools offer an impressive slate of programs comparable to those found in large metropolitan areas, but without the stresses that accompany big-city life. Denison has no rush-hour traffic. All campuses remain free of crime and gangs. Realigned and restructured elementary and middle schools offer age-appropriate learning in friendly, neighborhood environments. A brand new high school provides students with state-of-the-art technology supported by a visionary community that backs its teachers and children 100%. The nationally-acclaimed Rachel's Challenge program is in place on every campus; living proof that kindness and compassion are as important as STAAR and Benchmarks at Denison ISD.
Focus & Achievements
At Denison ISD, education is based on research-driven instruction by award-winning teachers in exciting environments that encourage imagination, creativity, exploration, and discovery. Students are learning in classrooms where attitudes are positive and expectations high. It's why Denison kids are among the most successful in North Texas.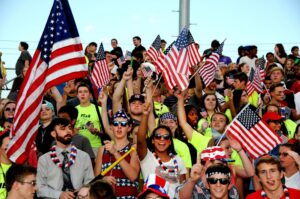 It's why the community of Denison approved an $80 million bond package for a new state-of-the-art high school as well as upgrades to all other facilities. It's why Denison and its schools set the Standard for Educational Excellence throughout North Texas.
Denison ISD was named to the prestigious "Top 10 Best School Districts in Texas" list by Education Resources Group, a respected research firm in Houston.
Denison schools consistently score above the state average on standardized tests in virtually all areas, often by as much as 20 percentage points.
All Denison schools and the district as a whole consistently earn more than 30 Gold Performance Acknowledgment awards annually, at all grade levels, in writing, math, science, reading, and social studies.
Denison high school students are involved in dual credit programs that provide a pipeline for area manufacturing; in AP programs that allow them to compete for national scholarships; award-winning Robotics competitions; outstanding theater, band, art, culinary, and athletic programs; and participate in many academic and extra-curricular organizations.
Denison's "New Teacher Mentoring" program supports and encourages teachers in every area of their educational lives. "Our new teacher mentoring program provides a comfort zone and helping hand throughout our teachers' first years and beyond, allowing rookies to become comfortable and confident," said mentor Becky Russell. "I truly believe that our district is the best and most supportive in Texas. It's just the greatest teaching environment anywhere!"
DISD Campuses and Instruction Summary
Loading..........
The Data is Not Available
Area Colleges and Universities